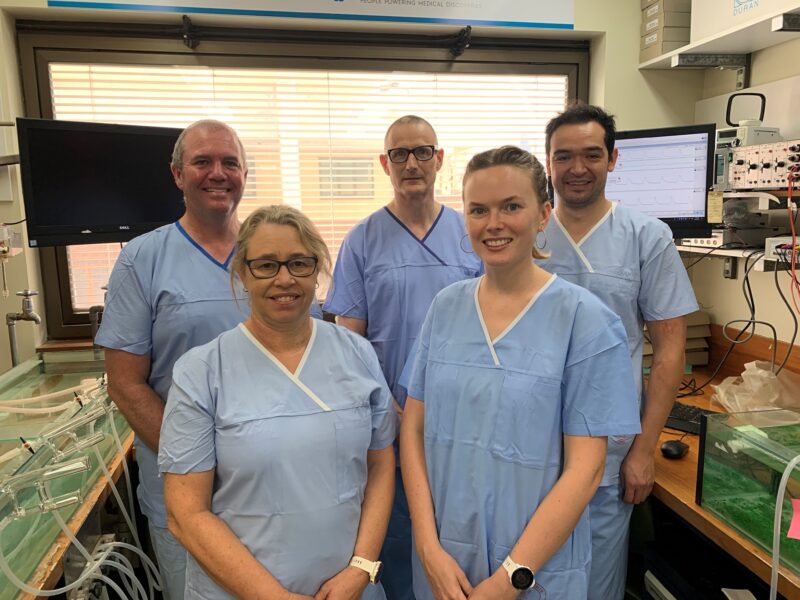 Q&A with Team CVMT (Cardio-Vascular Molecular & Therapeutics) at The Common Good
Which distance are you doing? 
The 5 of us in the lab are covering all of the distances from 30km to 100km.
Who do you train with or do you prefer to ride solo? 
We are a mixed bunch with some of us training with groups/friends to other enjoying the serenity of  solo rides.
What are you most excited for during the ride and the Festival weekend? 
The atmosphere that the festival brings to the city.
Being able to ride on the roads and through tunnels not normally available to riders.
Coming together as a team outside of the lab to do something we all enjoy.
Why do you love to ride?  
The ability to get outside and enjoy the beautiful Queensland weather.
It a great way to explore the city and surrounds.
A great way to keep fit.
For someone who may not have done an event like this before, what's your top tip pre-event? 
Simply get on your bike and enjoy riding.
Why are you fundraising, and how is it going?
Our invitro human heart laboratory is at the coal face of identifying mechanism of heart failure and has the  opportunity and capabilities to development new treatments to keep failing hearts beating. Funding is critical for all researchers in all fields to continue their work  so we all want to support fund raising efforts where ever we can. So far the team has raised over $2,000!