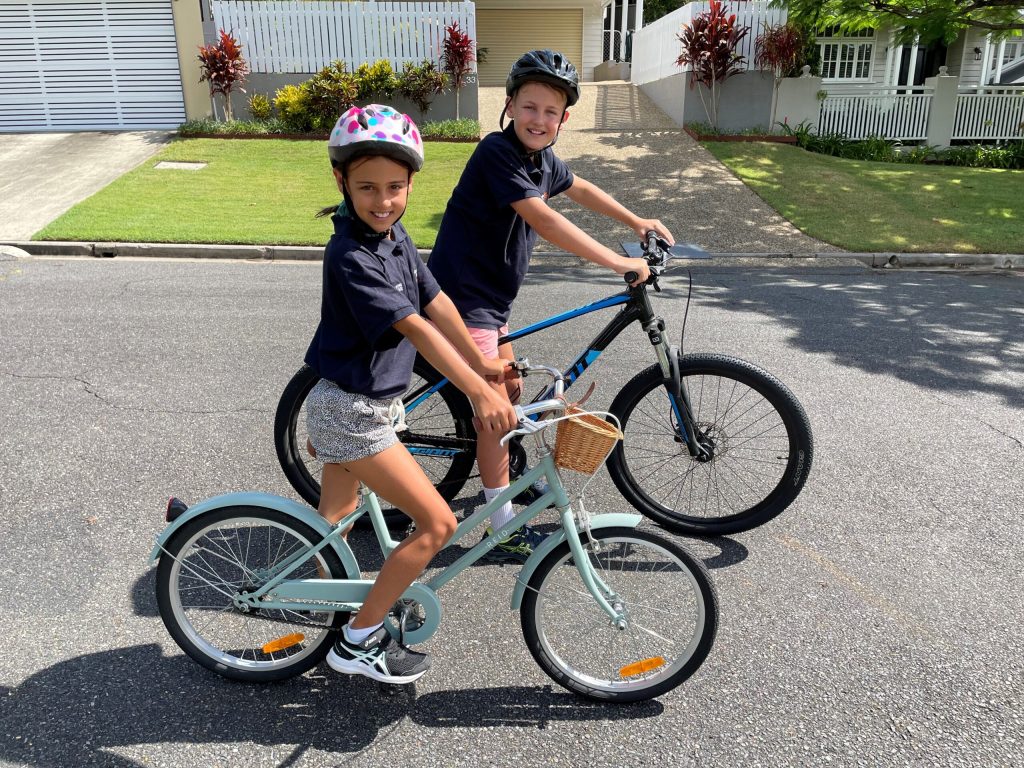 Q&A with Kerryn Roberts, Project Financial Manager at Australian Unity and Free Community Ride participant in the Australian Unity Tour de Brisbane.
Where do you live in Brisbane?
We live in the Brisbane suburb of Windsor but have only lived there for about two years, having moved up from Adelaide. Windsor is a great location as we can access the Kedron Brook Bikeway which is wonderful bike riding spot for young families.
What distance are you riding in the Australian Unity Tour de Brisbane?
Our family are riding in the Free Community Ride. My husband, Andy, myself and two children Jack (11) and Chloe (9) are participating.
What got you interested in participating in the community ride?
We used to ride a lot in Adelaide but we are still relatively new to the city of Brisbane so we thought it would be such a wonderful opportunity to introduce the family to more Brisbane sights. It is also a great way to enjoy the outdoors and stay active.
What cause are you most aligned to and why?
We are really excited about fundraising for medical research at The Common Good. The area of health research we have chosen to support is mental health, as I think it doesn't always get the attention it needs. 
What is your favourite thing about bike riding as a family ?
Bike riding is such a great way to get out in the open air and to go on a bit of an adventure. There are so many fun destinations in Brisbane to pick from.
Do you have a tip for bike riding as a family ?
Bike riding can be challenging for small children as they can tire quickly or lose interest. My best tip is some amount of bribery is helpful! We have used a slushie bribe at the end, particularly on a hot day. It also helps if there is something fun to do at the final destination and there are not too many big hills! 
Do you have a fundraising tip?
I think getting the kids involved is a great way to make your fundraising a success. People really get behind the fundraising efforts of children. Also, start by asking those closest to you, your family and friends as they are most likely to be your biggest supporters.  
Do you have any advice for those thinking of doing the Australian Unity Tour de Brisbane?
Have a go – this is the first time we will be participating in a bike ride event. The Australian Unity Tour de Brisbane has a ride length to suit everybody or you can join in the Free Community Ride or Free Community Fun Run.
Just $44 powers one hour of life-changing medical research through The Common Good. Start fundraising your Australian Unity Tour de Brisbane ride to power your hour.