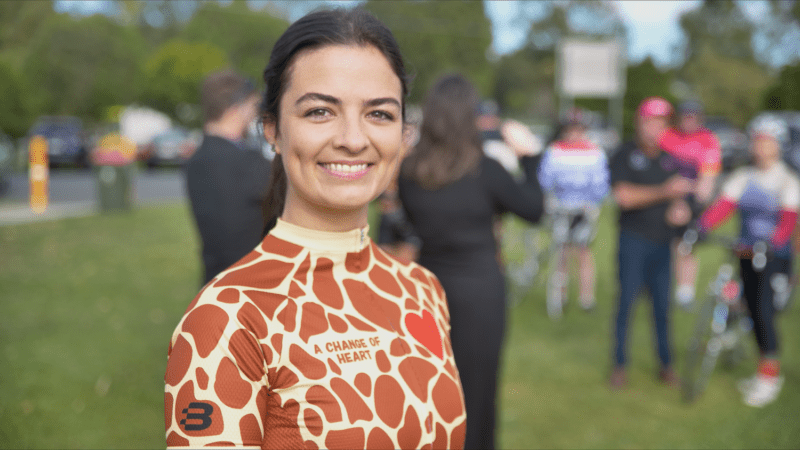 Which distance are you doing? 
Originally the 110km, but after a netball injury resulting in a ruptured ACL and torn meniscus, I pleaded with my physio to help me get to a point where I can do the 30km so I can still participate.
Who do you train with or do you prefer to ride solo? 
Training is usually done with my sisters or my girlfriend, Bec – it makes it easier to get up early when we know someone else is relying on us! I've got a wind trainer at home so was using Lord of the Rings as motivation to spend some solid time in the saddle.
What are you most excited for during the ride and the Festival weekend?
I'm honestly just most excited to have our family and friends together enjoying a day out for a good cause. The fact that we get to have dad with us on the sidelines makes it that much better. He's been quite in awe at how all of our family and friends rallied while he was unwell and this is sort of the pinnacle of that support.
Why do you love to ride? 
I love to ride because it gets me outside, active, and social. We initially started riding because a group of us got together to do solo and team triathlons at Noosa and then it just kind of stuck as a bit of an ongoing team building and fitness family. A lot of people see cycling as a solo sport but it really is up to you what you make of it. Solo can be very therapeutic sometimes.
For someone who may not have done an event like this before, what's your top tip pre-event?
Just enjoy it. I've only done a couple of triathlons and the energy of the event and people being interested in fitness and sport is really cool. It's not just the actual day of the Tour de Brisbane, it's everything that happens around it. Top tip pre-event thought is CARB. LOAD. UP. And remember to taper. You can't be going in all guns blazing after a week of hard training – enjoy your taper week and let your body reenergise for the ride.
Why are you fundraising, and how is it going?
Our team is fundraising in support of our dad who needed an urgent heart transplant at the start of this year. We've raised over $7,500 from our ridiculously supportive family and friends – and even strangers! The generosity of people is so unexpected and astounding. We've raised over 126 hours of medical research and honestly, we can't really believe it. To think of how many families OUR family and friends will help with this research, it's pretty crazy.